"International Entrepreneurship Review" (IER) (previusly published as "International Entrepreneurship | Przedsiębiorczość Międzynarodowa" IE | PM) is a scientific journal published by the Centre for Strategic and International Entrepreneurship in close cooperation with the Department of International Trade of Krakow University of Economics, issued quarterly.
The journal covers the results of research and exchange of experience related to the issues of both international microeconomics (firms as a research subject) and international macroeconomics (economy as a research subject), with particular emphasis on international entrepreneurship in various spatial systems of the global economy.
"International Entrepreneurship Review" publishes scientific articles, among others, in the following areas:
international business,
international trade,
global economy,
international finance,
economic integration,
entrepreneurship.
You are very welcome to submit your article into our journal.
No article submission (ASF) nor article processing (APF) fees are charged.
This journal provides immediate open access to its content on the principle that making research freely available to the public supports a greater global exchange of knowledge. From now on, our journal content is published under CC BY 4.0 license (https://creativecommons.org/licenses/by/4.0/) from 2023 (since vol. 9, no 1). By the end of 2022, we published under CC BY-ND license 4.0 (https://creativecommons.org/licenses/by-nd/4.0/)
ISSN:
2658-1841 (Online)
DOI:
10.15678
2020-01-28
The journal "International Entrepreneurship Review" was included in the ministerial programme "Support for Scientific Journals" (WCN) for the years 2019-2020 and is placed on the list of 500 Polish journals distinguished for their quality (the list includes only 27 journals in the field of economic sciences in total, i.e. economy and finance as well as management and quality sciences).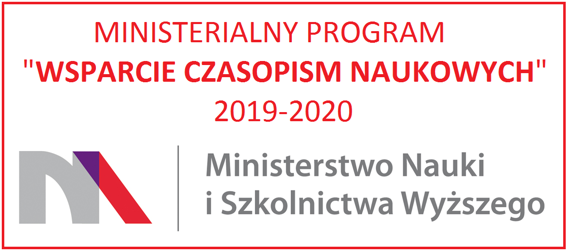 2019-11-02
Starting from now there is an open and permanent call for papers for all regular issues. Please submit your article on the pernament base. Go to Online Submission
The articles must be between 20 000 and 40 000 characters (including spaces as well as all necessary tables, figures, graphs and illustrations, the list of used references and any appendixes if needed). If you exceed 40 000 characters your article will not be proceeded. 
You can download leaflet HERE.
BazEkon (Poland)
BazHum (Poland)
WorldCat (Netherlands)
ERIH Plus (Norway)
DOAJ - Directory of Open Access Journals (England, UK)
Crossref (USA)
Google Scholar (USA)
EconPapers – RePEc (Sweden)
EBSCO (USA)
ProQuest (USA)
Index Copernicus (Poland)
ROAD (USA)
PBN - Polska Bibliografia Naukowa (Poland)
POLONA (Poland)
Publons (Beijing, China)
Pobieranie
Full Issue